Are you thinking of creating a website with WordPress ? In this post I tell you why to use WordPress to create a website , its advantages, disadvantages and everything you should consider to know if this is a good option for you. Keep reading and remove all doubts 🙂
What is WordPress?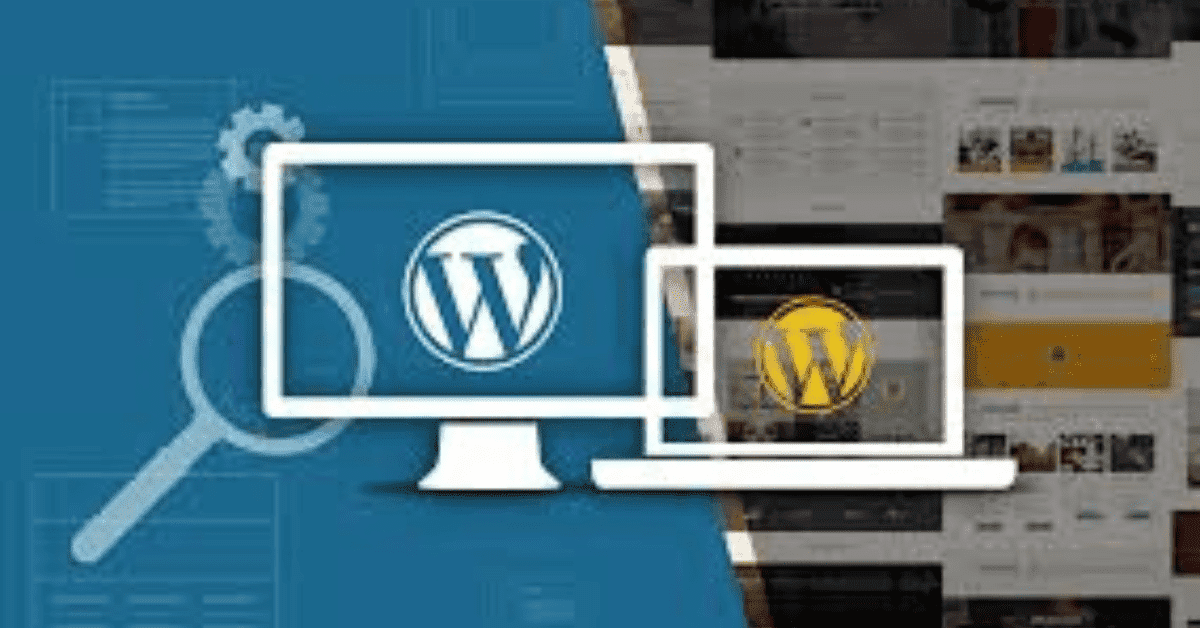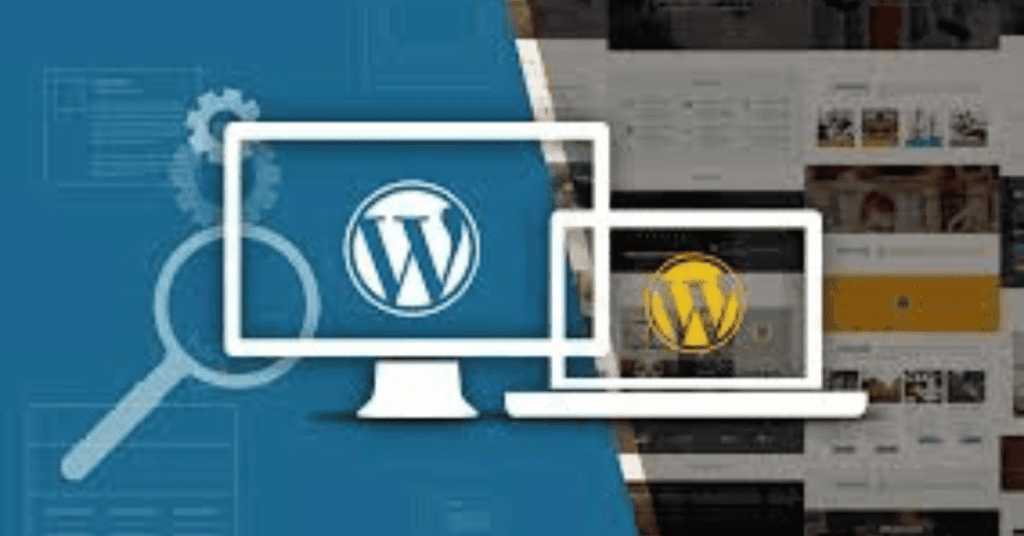 WordPress  is a Content Management System (in English Content Management System or  CMS ), which allows you to  create and manage a website , whether it is simple and with little content or large and with multiple functions. It works both for blogs and corporate websites, news portals, online stores, etc.
Being a very versatile software and offering a huge number of plugins, WordPress allows you to create almost any type of website quickly, easily and securely.
WordPress allows you to make a website from 0 to 100 , upload all the necessary content and customize the design. All this in a few clicks, in a very intuitive way and without the need to have technical knowledge or touch a line of code.
It is an Open Source software . This means that its use is totally free and supported by a huge community.
Why To use WordPress To Create a Website?
did you know 40% of the websites throughout the world use this content manager, which makes it the most popular globally. This is no coincidence and is due to the large number of advantages and benefits it offers.
If you are wondering why choose WordPress to create a website , here is a list of the main strengths of this CMS.
10 Reason Why To Use WordPress To Create a Website
Most of the small and large business owners are using WordPress to create their website. The process of using WordPress to create a website is very easy and designing your website can be free, including themes and plugins, but there are also premium templates that can give your site a different touch. There are many reasons why your company will benefit from choosing WordPress as a CMS platform for your web design . Here are just 15 of those reasons:
1 . WordPress is free and Open Source Software
WordPress is an Open Source CMS that does not require licenses to use and that you can download for free .
This is extremely positive for those who do not have a high budget to create their website. It is enough to hire a web hosting service and, from the control panel, you can download WordPress at a price of $0.
In addition, this CMS offers hundreds of free templates -or themes- that you can use to create your website, choosing the one that best suits your category, aesthetics and interface needs.
This means that you can create your website with WordPress for $0, just paying for the domain and web hosting. However, this manager also offers paid themes and premium features in case you need them, which imply an extra cost.
2. Ease of use
Without a doubt, one of the best features of WordPress is how easy it is to use . Its Administration Panel is very easy to understand and the main functions (like creating a new page, editing it, deleting it, etc.) are just a couple of clicks away.
This is a huge benefit for those who want to create a website on their own and have no technical knowledge of web development. With WordPress you don't have to!
3 . It Is The Most Used CMS In The World
Approximately 1 in 5 sites on the internet have been built using WordPress , According to data from Builtwidth.com, there are 12 million websites and 46 million users worldwide. In addition, many of the large international companies use WordPress, such as Ebay, PlayStation, CNN, The New York Times, BBC America, Linkedin,…
The fact that WordPress is one of the most used CMS does not provide advantages for the simple fact of being so, but rather it entails several significant facts.
First, consider that if so many people and organizations have chosen this system, not all of them must be wrong.
The second, that its enormous popularity may be due to other advantages such as its open license, ease of use, and its own features as a CMS.
And finally, the extensive community of developers and professionals related to the platform who work daily providing it with new features and greater security and who will be able to quickly resolve any doubts and problems that arise when we launch our web project.
4. No code
In line with the point above but worth noting, WordPress is a no-code tool . This means that it is not necessary to write code or understand programming languages ​​to use it. As I mentioned before, you can build a website from 0 to 100 without relying on it.
This CMS allows you to create, modify, edit content and even the technical aspects of each web page through very intuitive buttons and boxes, which have an impact on the code without the need for you to have to manually modify them.
The changes are automatically reflected in the front-end of the site , that is, what is shown to the web visitor.
Clarification: This does not mean that someone with programming knowledge cannot modify WordPress code. In fact, many developers use this CMS and build super powerful websites by customizing their code and other aspects.
5. WordPress Has Thousands of Options To Customize Your Website
WordPress is based on two main components for creating and customizing a website: themes and plugins.
Themes allow us, broadly speaking, to change the design of a website in 5 seconds. We can find an infinite number of themes with different designs and adapt to the web that we want to create, changing the appearance of the page at any time. without affecting the content.
In its official repository you can find more than 2,700 free themes, you can also buy a paid or premium theme or, if you want a website with advanced features and do not want to change in the future, request a custom one.
Advanced themes, like what we do at Maldon, and so your website will never look like another.
Plugins add additional functions to the web and their installation process is just as easy. You can currently find more than 34,000 plugins in the WordPress repository with which you can create forums, share content on social networks, insert photo galleries, create forms, improve your website's position, increase its security.
You can create an online store or even a social network within your own website. It is recommended to use them sparingly as they can affect the fluidity of our page loading and the proper functioning of our site when we find inconsistencies between them.
In the following articles about WordPress we will give you some recommendations to consider when choosing a plugin for your website and a list of our top picks in Blogging-guides.com
6 . The Organic Positions of Your Site can be easily increased (SEO)
WordPress is the CMS that will give your content the best position on the internet. Its programming structure is very attractive to search engines and ensures that content published under this platform is quickly indexed by search engines.
WordPress respects W3C standards, is compatible with all browsers, it performs automatic pings when your website content is updated, it allows you to use friendly urls, tags and categories and… if all this is not enough for you, you also You can install specific plugins to add more SEO options.
To put it mildly, your WordPress page will match very well with Google.
7 .Versatility
It is a very versatile software, which adapts to different needs. In this way, you can create a very simple website with WordPress simply by installing it, choosing a pre-designed template and customizing its basic look. Or you can hire developers to design a unique website for you with WordPress from fiverr and add tons of features through addons and plugins.
Whether you need a very basic website or you want it to be unique and with many functionalities, WordPress offers you the necessary solutions so that you can do it.
In addition, it allows the management and publication of content in different formats, such as video, audio, images… all with great ease.
8. SAFETY
WordPress has been heavily criticized for its vulnerability and many sites have heard and read that WordPress is insecure, without being true. A priori, any system in which there is communication between the end user and the server that manages the database is likely to be.
However, WordPress has evolved a lot in recent years and, today, it is a compact system under constant revision on which a huge community of developers works daily, using their ingenuity to correct possible errors and security flaws. 
Coupled with frequent system updates, we can find many plugins that allow us to manage the security of our WordPress, although it is always advisable to be advised by specialized developers who help us fortify our website against possible attackers. 
There are also specific plugins that help us make automatic backup copies. We will soon dedicate a special publication to this section on our website.
9. Constant updates
WordPress has a community of developers who participate in its improvement and updating , collaborating to make it more and more secure, offer more features and new plugins . In addition, they are dedicated to finding problems and solving them.
Thanks to this work, WordPress regularly releases new updates that improve and extend the functions of previous versions, both for the user-administrator of the site and for developers and designers.
It is a very open community that is always willing to help.
10. It is responsive
WordPress automatically configures your website so that it can adapt to other devices and formats, such as tablets and smartphones.
This is a great advantage as today mobile devices surpass computers as the primary means of accessing the Internet.
That is why WordPress themes already incorporate these features within their code. Thanks to this function, you do not lose readers and/or visitors simply because your website does not work correctly on a mobile device.
11. It allows to obtain statistics in real time
Through the platform you can obtain statistical data and reports on the activity of your website. This allows you to make assertive decisions and improve the focus of your strategy.
In addition, there are multiple plugins that you can install on your website to know the most precise statistics of your page and complement them with the results that WordPress and Google Analytics gives you.
In this way, you can have another source to know data related to:
The web traffic of your website and each of the pages.
The most read articles.
The bounce rate.
Number of new users.
The best-known plugins to obtain statistics are: MonsterInsights, WP Statistics, Slimstat Analytics and Jetpack by WordPress.com.
12. It offers a huge number of designs
WordPress offers +11,000 web design options on ThemeForest with which you can customize your website to your liking: incorporate the design you want and modify the template elements based on your needs.
WordPress templates usually come with their own options panel, which allows you to change the color, upload a logo, change the background, use different styles to organize the information, and all this without having to write a single line of code.
This is a  great advantage of using WordPress for your website , compared to other content management systems that tend to be more complex in terms of web design.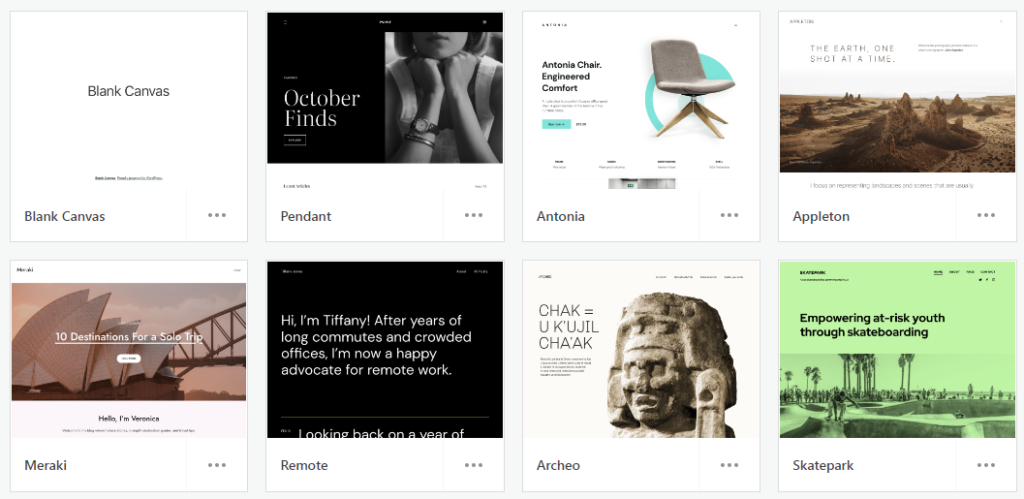 13 . Scalability
WordPress allows your website to grow with your business and be as big as you want. If you want, you can start by creating a corporate website with information about your company and a contact form. 
Later you can add all the functions you need: a blog, a gallery with your projects, an online store… integrating perfectly into that basic website with which you started. The possibilities to extend the functions and design of your page will be practically endless.
14 . Save of Time and Money
WordPress allows you to develop a web page in a very short time with a very agile development. Its ease of use, together with the possibility of self-managing your website and programming new content, make it a platform that favors productivity, allowing you to manage your time and save costs.
Even for bespoke developments, such as the ones we do in Blogging-guides, this is a clear advantage and a significant saving of time and money for our clients. In just two weeks from the approval of the project we can have your website ready.
15. Optimal maintenance
The Platform and our installed themes and plugins will have periodic updates, which will improve aspects such as security, performance and new functions. The system itself will notify us that these updates are available and with a single click we can install them from the administration panel.
Additionally, if we need it, WordPress gives us a very easy way to transfer all our content to another server.
What are the best WordPress plugins?
Yoast SEO: essential to position your content in search engines.
WooCommerce: to create an online store.
Limit Login Attempts – Cybersecurity plugin that includes a two-factor authentication and limits the number of login attempts by username and IP.
WP Mail SMTP : for the configuration of the server for sending emails.
WPO (Web Performance Optimization): cache plugin.
Ninja Forms : web forms plugin .
Read More :15 Best Free SEO Plugins for WordPress 2022
Tips for using WordPress
Choose a good domain name. It is the name that your website will have and it must be well optimized if you want your page to be a success. I recommend you read How to choose a good domain for blog
Hire a good Web hosting , look for a professional hosting that is optimized for WordPress , that has a fast support service, backup copies and an efficient security system.
Think carefully about the purpose of your website and the audience you are targeting. This will allow you to decide your design more strategically and will help you choose a good template that works for you.
Get inspired by other websites. Look at the web designs of your competition and analyze them. Take note of what you like best and want to implement on your own website. It might interest you.
Conclusion
I hope that after this post you are already clear about the reasons why choose WordPress to create a website and, in itself, the benefits and facilities that make so many websites in the world choose this content manager.